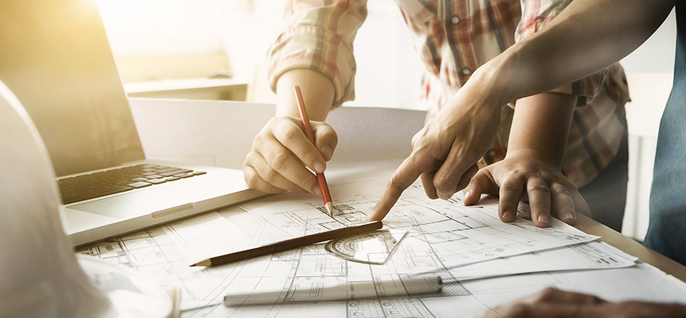 Advice in the planning stage of new projects
The role of the structural engineer is key in successful, safe and compliant construction repairs, rebuilds and maintenance. Some building companies will provide their own structural engineer, however in most cases you can nominate your own, independent structural engineer and give the friendly team at Cephas Rock a call for our expert advice.
We often work alongside an architect on preliminary plans, and they will advise what they need from us in the planning stage, whether it be a design for foundations, bracing or a combination of this and other structural feature design. The result of this is often that we provide a structural drawing of their plan, and we can ever go so far as to assist with building consents, checks and final structural signoff.